With a growth rate of 2.9%, the GDP growth of the agricultural sector is even higher than the GDP growth of the whole country, agriculture will be the driving force for growth in 2022.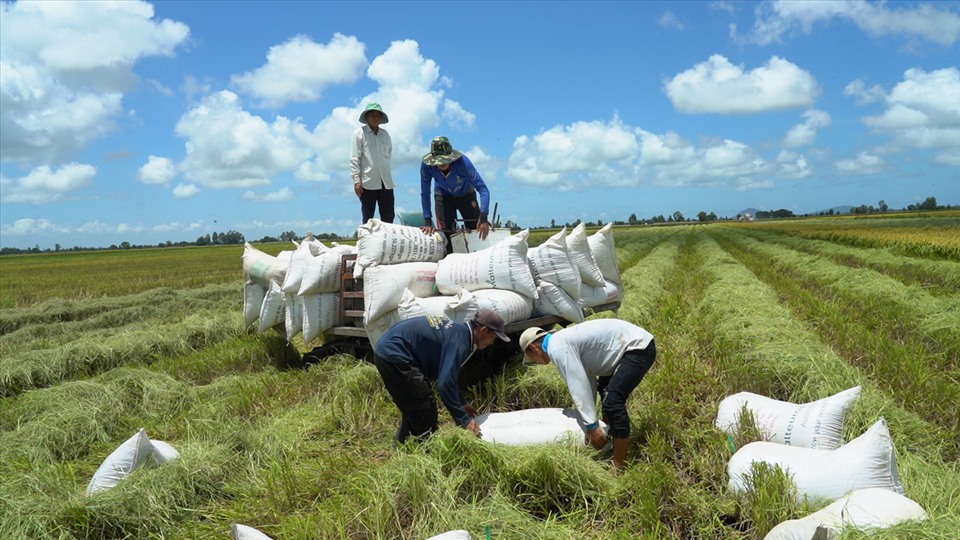 According to Ms. Nguyen Thi Huong – General Director of General Statistics Office (Ministry of Planning and Investment), the role of agriculture has been clearly demonstrated in the two years when the COVID-19 epidemic had a negative impact on the whole economy. Agriculture has played the role of "support" to bring the economy through many of the most difficult periods. In particular, in the fourth quarter and the whole year of 2021, the main growth drivers were the agriculture, forestry and fisheries sectors.
This area has demonstrated the role of the "support" of the economy, while ensuring the security and safety of the people, and achieved a growth rate of 2.9% for the whole year, contributing 13.97% to the GDP. growth rate of total added value of the whole economy" – Ms. Nguyen Thi Huong said.
According to Deputy Minister of Agriculture and Rural Development Phung Duc Tien, the year 2022 is particularly important for the agricultural sector; This is an important year, creating a foundation to realize the goals of the Resolution of the 13th Party Congress, the 10-year socio-economic development strategy for 2021-2030 and the 5th socio-economic development plan. 2021 – 2025; The whole industry focused on drastic restructuring in the direction of increasing added value and sustainable development in association with transforming the growth model and building new rural areas towards the construction of "ecological agriculture, modern countryside, civilized farmers".
In the context of complicated developments of the COVID-19 epidemic, exports of agricultural, forestry and fishery products have overcome common difficulties and achieved a record high of 48.6 billion USD, up 14.9% compared to 2020; in which main agricultural products are 21.49 billion USD, up 13.5%; main forest products USD 15.96 billion, up 20.7%; seafood over $8.89 billion, up 5.6%; animal husbandry USD 434 million, up 2.1%.
"Especially, in 2021, there will continue to be 10 groups of products with export turnover of more than 1 billion USD, with 1 more item being animal feed and raw materials; in which 6 items with a turnover of over 3 billion USD are wood and wood products with over 14.81 billion USD; shrimp over 3.85 billion USD; vegetables and fruits over 3.52 billion USD; cashew nuts: 3.66 billion USD; rice over 3.27 billion USD; rubber over 3.31 billion USD. These are the foundations that create the premise for growth in 2022," emphasized Deputy Minister Phung Duc Tien.