Vietnam gained $2.7 billion from shipping an estimated 1.7 million tonnes of coffee abroad in 2020, accounting for over 10 percent of the world's coffee value and 18 percent of the market share.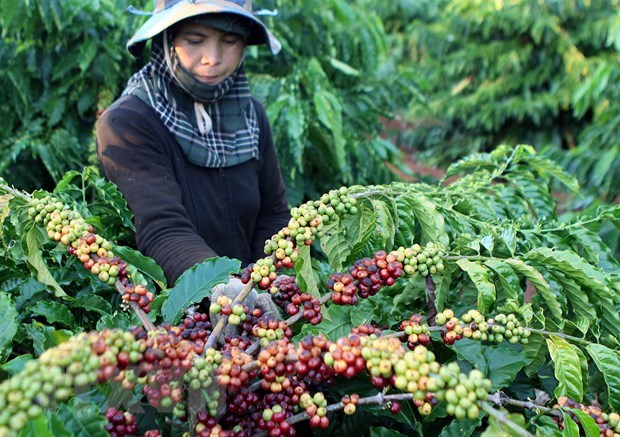 Coffee is among the ten essential products of Vietnam and is in the top six products, with export value topping 3 billion USD yearly.
In general, the country has 664,000 hectares of plantations with a yield of 1.5 million tonnes per year, 93 percent of robusta, while the remainder is Arabica.
However, experts said that although Vietnam has been renowned for its volume, the country has not gained a reputation for its quality due to the impacts of the world's coffee value and low proportion of high-added-value products.
According to the deputy head of the MARD's Department of Science, Technology and Environment, Mr. Nguyen Quang Tin, in a bid to support this sector to improve its value and maintain its position as the world's second coffee producer and exporter amidst fierce competition,
Deputy Minister of Agriculture and Rural Development Le Quoc Doanh said the sector had developed more sustainably and effectively recently, notably after the ministry approved the re-plantation project.
The project aimed at 120,000 hectares under re-plantation by 2020. Remarkably, the World Bank-funded "Vietnam Sustainable Agriculture Transformation," worth 300 million USD, has shown effectiveness since it supported sustainable development of the coffee sector, Doanh highlighted.
Last but not least, the coffee sector has tremendous export opportunities as Vietnam has signed 14 free trade agreements. He also added that the EU-Vietnam Free Trade Agreement will help expand markets for the Vietnamese staple.
Information source: Vietnamnet
Looking for high-quality green coffee beans? Click here to check out Visimex coffee products. Please do not hesitate to contact us to receive the best offer today.
Vismex – Think of the nature.