Friday, September 9, 2022, NIC GROUP & Visimex organized a training program on ISO quality management systems for employees in Hanoi.
ISO training topic
During the training session, Ms. Phung Thi Chuyen – Quality Management Team Leader, shared practical knowledge with participants about the concept of ISO, quality management principles.
At the end of the training session, she introduced an improvement plan to improve the quality management system of NIC GROUP and Visimex.
To conclude, a representative of the Board of Directors – Mr. Le Hong Diep said that the ISO knowledge presented in the program on 9/9 was essential and had been carefully prepared, ensuring the most concise & accessible. On the other hand, this knowledge will strongly support the NICER team in preparing for NIC GROUP's more vital digitalization and effective risk management.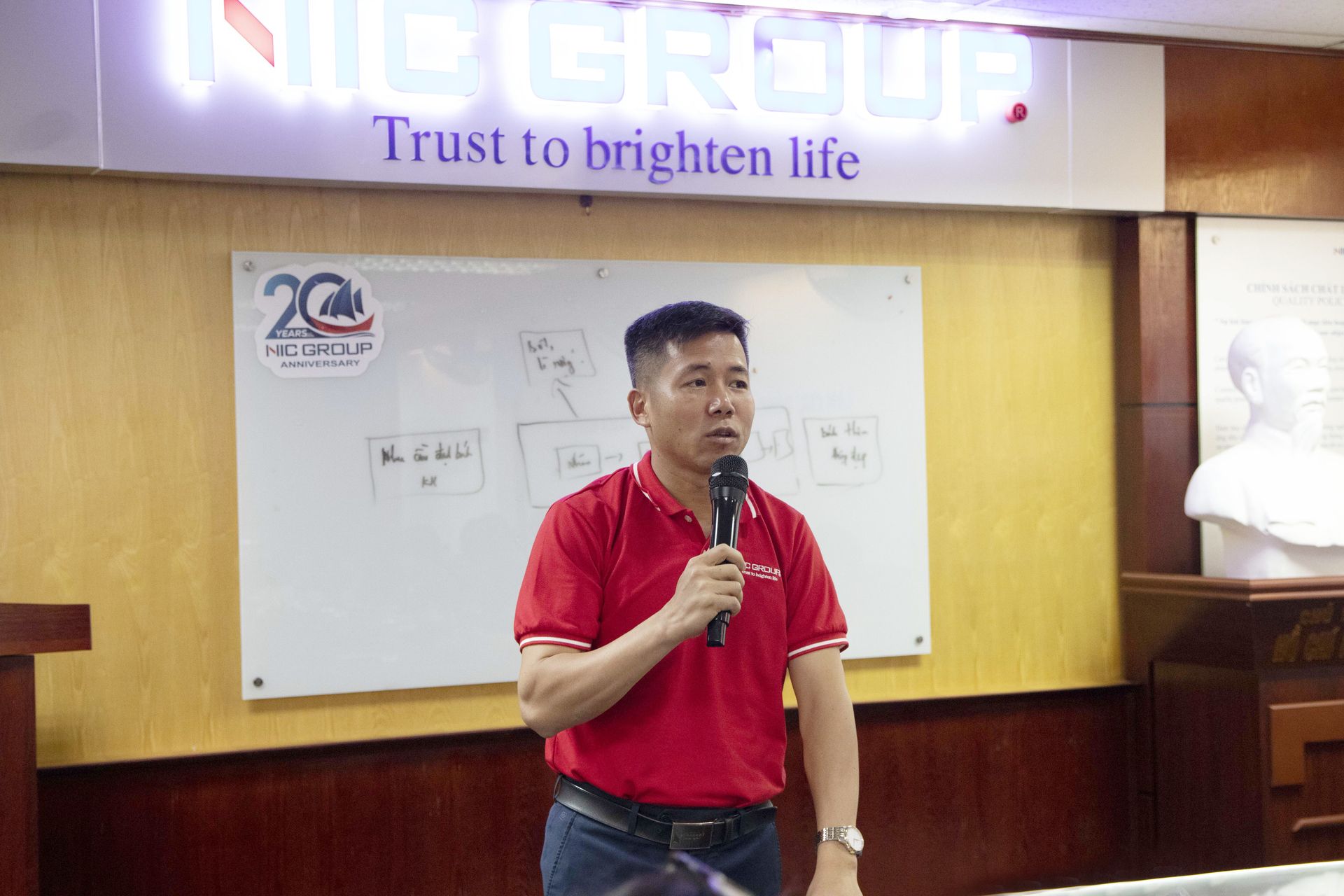 During the 3 hours of the program, knowledge videos, witty stories & knowledge tests were interspersed into the NICER program to significantly add excitement to the knowledge of the ISO system.
This training program starts a series of training activities on the quality management system for NICER nationwide. The Quality Management department will organize more training on this topic shortly.
Visimex strongly invested in high technology factories system with large-scale workshops and modern production lines in Yen Bai, Bac Giang, Quy Nhon, and Binh Duong. Applying the ISO program is one of the critical factors in the quality policy of Visimex. All factories in our system follow strict principles in ISO 9001:2015.
Our ISO certificated factory system address:
Bac Tan Uyen Dist., Binh Duong Province, Viet Nam.
Tan My Dist., Bac Giang City, Bac Giang Province, Viet Nam.
Phu Tai Industrial Zone, Quy Nhon City, Binh Duong Province, Viet Nam.
Van Yen Dist., Yen Bai Province, Viet Nam.
Phuoc Long Town, Binh Phuoc Province, Viet Nam.
Click here
to discover more about the Visimex factory system.